UPMC McKeesport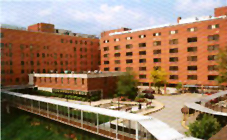 The hospital's merger with UPMC in April 1998 provides access to UPMC's state-of-the-art diagnostic and interventional capabilities and its extensive roster of specialists.
The hospital sponsors four residency programs: Family Medicine, Combined Family Medicine/Psychiatry, Internal Medicine, and Pharmacy Residency. UPMC McKeesport serves as a superb training site. The hospital and its Internal Medicine and Family Medicine outpatient centers utilize the Electronic Health Record and have Wi-Fi access throughout. Valuable educational resources such as UpToDate and access to the University of Pittsburgh Health Science Library are also available electronically. In its commitment to remain a state-of-the-art facility, there are continual advances in the latest medical technology
The 9th Street Clinic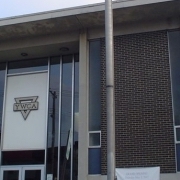 The 9th Street Clinic is a free clinic for the uninsured established in 2007 in McKeesport. It was established by our residency program leadership and faculty and continues to be administered through our residency office. Residents are offered a longitudinal elective to work in The 9th St. Clinic usually one-half day a month, or more if desired, over the course of a whole year. This clinic gives exposure to the problems of the uninsured and underserved and the inadequacies of the current welfare system. Problems are often seen at later stages than usual and residents get an idea of how to provide good care in a low-resource setting.
Latterman Family Health Center
Annually 12,500 patients are seen at the Latterman Family Health Center.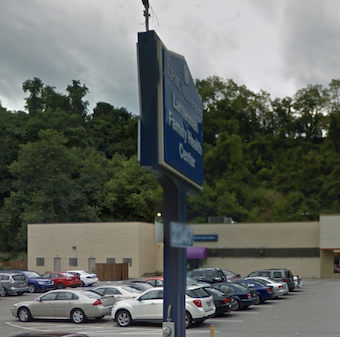 The center has 14 exam rooms including a surgical/procedure room, gynecology room, obstetrical room with Ultrasound and NST, Osteopathic Manipulation room, and an educational exam room equipped with a video camera to facilitate self-evaluation for residents and medical students. There is also a level II laboratory, on-site program director and faculty offices, a central precepting room, a resident and medical student work area, a conference center with multimedia equipment, and an electronic health record (EHR) room staffed by a patient facilitator and an EHR specialist. Primarily staffed by family physicians providing broad spectrum, comprehensive medical care for all ages, along with a board-certified ob/gynecologist, psychiatrists work together with the family physicians to provide comprehensive medical care to patients of all ages. Procedures taught to the medical students and residents by both the specialists and family medicine attendings include colposcopy, spirometry, endometrial biopsies, OB ultrasound, non-stress testing, minor surgical procedures, tympanometry, and dark field microscopy.  Also Dermatologic procedures LAR placement and removal and minor orthopedic procedures.  A behavioral scientist is available daily to assist the physicians with counseling for emotional, personal, marital, and family issues. She also acts as a liaison between the patients and community agencies when referrals are necessary. A close relationship has always been maintained with community agencies including but not limited to MonYough Community Services, McKeesport High School ELECT Program, and the Allegheny County Health Department.